In the months before the start of the semester, it can certainly be somewhat difficult to find a suitable flat or room in Paderborn - cheap accommodation is in high demand at this time. Especially in the summer months of July-September, many first-year students are looking for accommodation.

Compared to other university cities, Paderborn's housing market for students is somewhat more relaxed: while flats directly on campus or in the popular student neighbourhoods (e.g. Riemekeviertel, Ansgarviertel, Südstadt, Paderquellgebiet) are sometimes a little more difficult to find, students can switch to (often cheaper) alternatives in the region (e.g. Schloß Neuhaus, Paderborn-Elsen). Transport connections to the university are then organised by bus and train.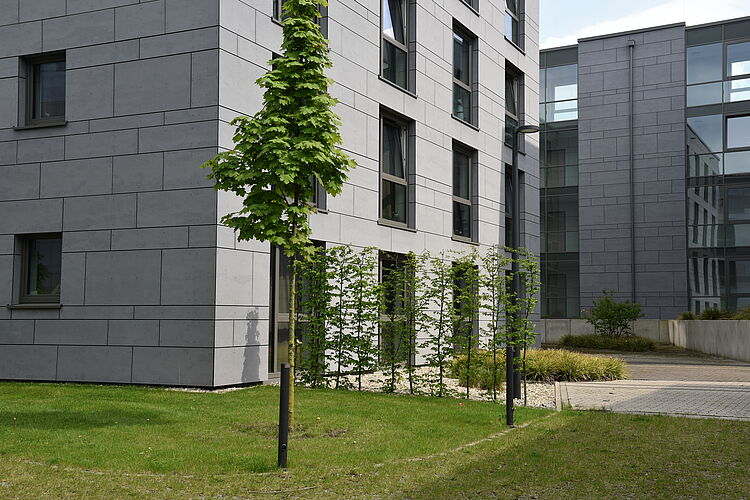 Halls of residence and housing offers
Use the usual online housing exchanges (e.g. WG-gesucht.de).
Place a search advert in the local press (e.g. Neue Westfälische, Westfalen-Blatt).
Have a look at the Paderborn Facebook groups (e.g. students at Paderborn University, flats in the Riemekeviertel - Paderborn, group
for flat share requests | WG-Zimmer und WG Wohnungen, Zimmer in Paderborn,...).
Find out about current rental prices in Paderborn.
For short-term accommodation, use the Paderborn Youth Hostel, for example.
Find out about housing benefit from Paderborn city council. Students are generally not entitled to this, but there are some
exceptions.
Are all your questions still unanswered? Then the Central Student Advisory Service will be happy to provide you with further information: zsb@upb.de