Dear new students,
whether you're a fresher, have transferred to us from another university or are embarking on a Masters degree here at Paderborn University, to help you find your feet as you join our university, we invite you to come along to our induction week before the start of the semester. This will give you the opportunity to find out all you need to know about living and studying at Paderborn University, including specific information about your course.
Induction week summer semester
Paderborn University degree programmes will be run online. Where necessary, face-to-face teaching will also take place, in compliance with the relevant safety and hygiene regulations.
Please note:
Important! You will require a university account with your own university e-mail address in order to access the university's digital services for new students. Please create your personal university account in advance.
During the induction week you will receive support and adivce to compile your weekly schedule. We recommend to take part in the induction week before registering at PAUL for any courses.
Lecture period for all first-year students on Bachelor and Master programmes: 2021-04-12 - 2021-07-23
In all public areas in the university buildings (corridors, staircases, lifts, sanitary facilities) and in those areas where the minimum distance cannot be maintained, a face covering must be worn.
The social distancing and hygiene rules still in force strongly restrict the feasibility of face-to-face teaching at universities. In consultation with the Ministry of Culture and Science of North Rhine-Westphalia and the other universities in the state, Paderborn University's Executive Board has therefore decided that teaching in the winter/summer semester will be organised and provided as a mix of face-to-face and online teaching.
Orientation week in bachelor courses

Please find detailed information below:

Orientation week in master courses

Please find detailed information below: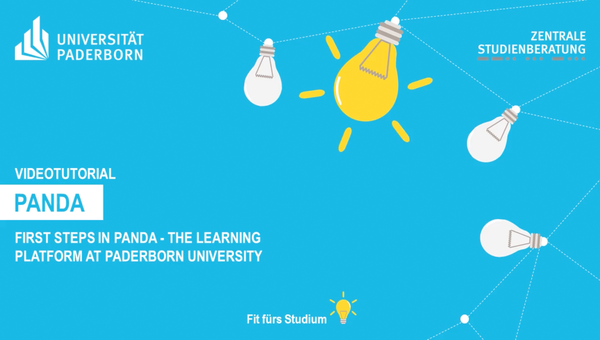 Privacy Notice: This is a YouTube video. With the click on the play button your IP address, the url of the video and other informations are transmitted to YouTube.
What you can do in advance:
upcoming events
Christian church service (all denominations)
21 April 2021 I 6:30 p.m I Paderborn Cathedral