Graduates
You have (almost) finished your studies?! Now it's time to find a job that suits you, your qualifications, and your financial expectations. For all graduates, starting a career is an exciting, sometimes challenging process; for graduates with an impairment, it is sometimes even more difficult, even if job advertisements contain the addition: "Severely disabled persons are preferred with equal qualifications".
We inform you here about career guidance offers, counseling centers, bridging opportunities and special assistance:
Contact
Student Advice Centre

Service Center Studying with Impairment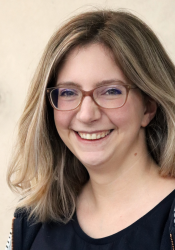 Office hours:
by appointment. 
Please contact me by e-mail to make an appointment.