Advice for students with disabilites
Paderborn University makes every effort to support students with disabilities or chronic illnesses in their studies in such a way that they are able to participate in higher education on an equal footing and with self-determination.
Service Centre for Students with Disabilities
In order to perceive, support and improve the special needs of students with disabilities, the Service Centre for Students with Disabilities (SmB) coordinates all relevant tasks of a barrier-free everyday university life:
Support for prospective students and students
Advice on all questions concerning studies
Procurement and lending of aids
Accessible campus tours
Provision of information on the accessible campus
Support in the organisation of events, strategic and conceptual development of offers
Support for teachers
Provision of accessible materials
Organization of modified examination conditions
Represeantative for disabled students
Counselling and support in coping with difficult situations during studies
Counselling on the subject of compensation for disadvantages for prospective students, students, doctoral candidates and teachers
Advice on accessible university didactics
Supporting the university management and committees on issues relating to diversity management, barrier-free building, etc.
Studying with disabilities: what does it mean?
In the study "Beeinträchtigt studieren 2" (Study with Impairment 2) conducted by the German Student Services (2016/17), around 21,000 students with impairments from more than 150 universities answered questions about their study situation for the second time since 2011.
Contact
Student Advice Centre

Service Center Studying with Impairment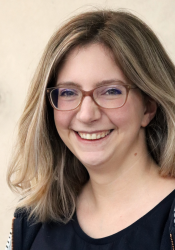 Office hours:
by appointment. 
Please contact me by e-mail to make an appointment.
Student Advice Centre

Psychosocial counselling; representative for disabled students

Office hours:
Bitte schreiben Sie mir, um einen Termin zur Beratung (Mo-Fr) zu vereinbaren!