Prospective students
You have passed the Abitur or finished your education, now you want to study - but what? The University of Paderborn scores with a wide range of subjects in five different faculties and the comprehensive teacher training, the short distances on campus and the strong integration into the region. Here you can find a suitable course of study even with the most diverse interests.
Especially for students with impairments, it is important to get as comprehensive a picture as possible of their future place of study, its structural framework and support options before enrolling.
Here you will find our offers to encourage you in your choice for Paderborn:
Contact
Student Advice Centre

Service Center Studying with Impairment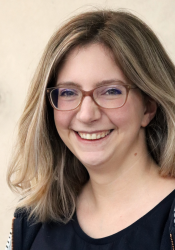 Office hours:
by appointment. 
Please contact me by e-mail to make an appointment.